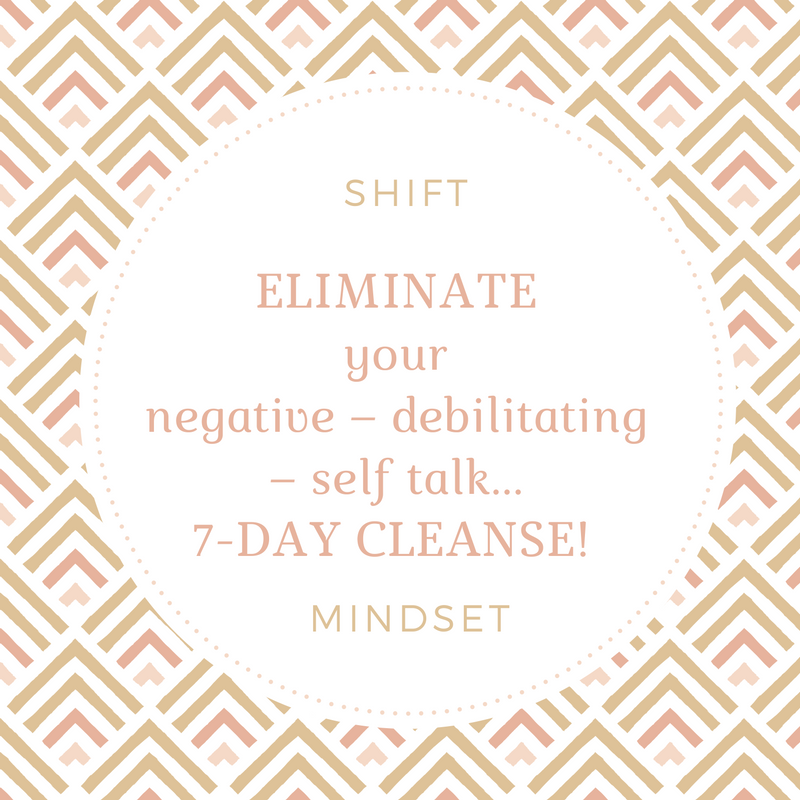 When we feel stuck, mentally, emotionally and especially financially, it's very difficult to see beyond our problems. We put huge limits on what is possible for us, and we don't really think that we have any options.
In this seven day 'Shift… Your Mindset' exercise, you will dispel limiting beliefs, excuses, fear and other toxic build-up that has been causing you to play small, sabotage and settle for less than you truly deserve.
This exercise will enable you to ELIMINATE your negative – debilitating – self talk so that you are able to achieve the success you are working towards.
Day 1: Draw your inspiration from the best.
Day 2: Take a deep look into your current beliefs.
Day 3. Use your visions and goals to line up your mindset.
Day 4: Be protective of your mindset.
Day 5. Work on your self esteem beliefs.
Day 6. Work on your relationships.
Day 7. Focus on improving your company.
Each session comes with:
Audio - Introduction and overview of the meaning behind each daily Mindset message.
Worksheet - Downloadable worksheet corresponding with each days message.
My HOPE for YOU:
To gain Clarity - Once you complete each lesson, it is my hope that you will gain clarity in that day's message.
By doing so, will enable you to slowly shift your negative thinking.
Sincerely,
Sylvia ~